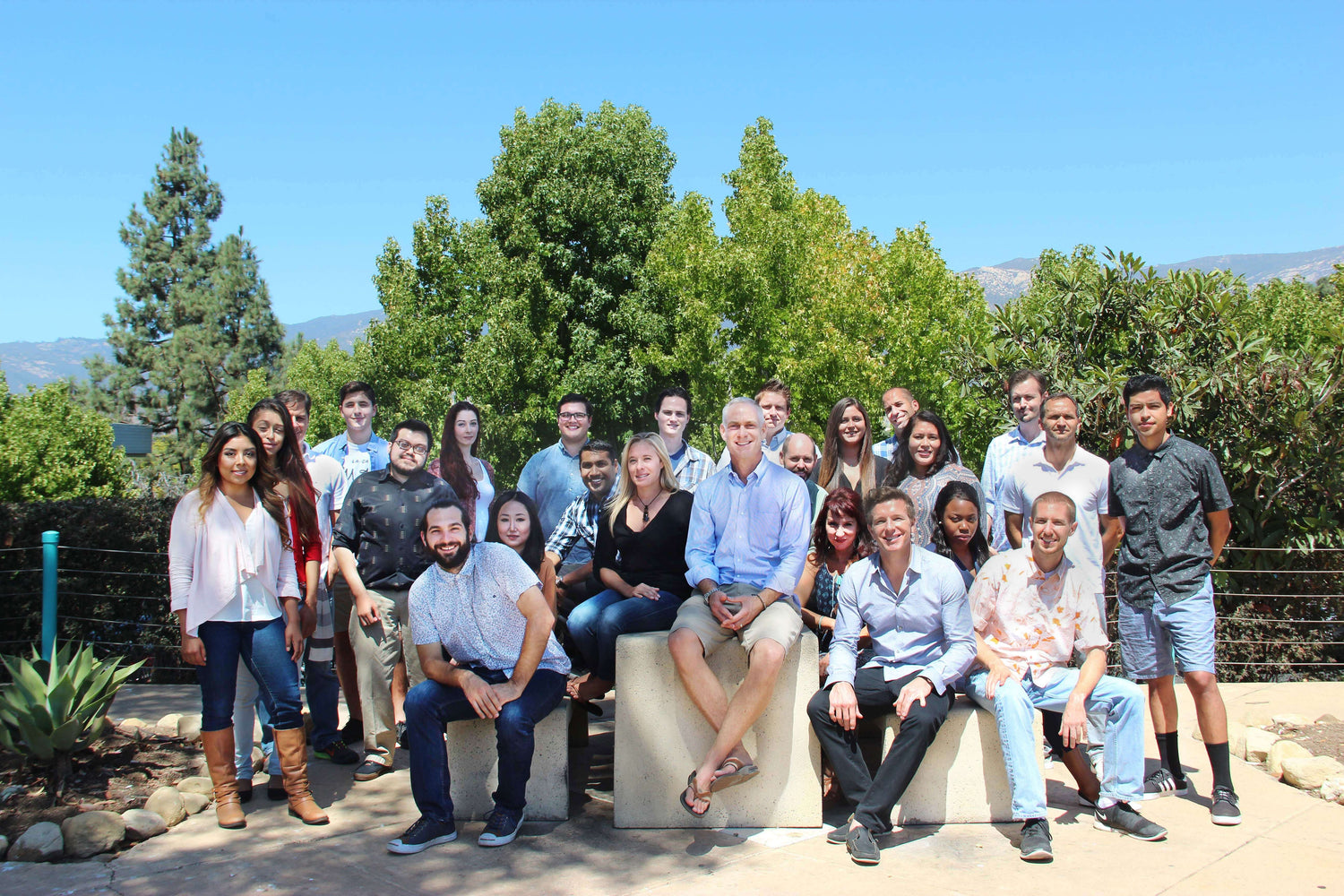 Meet Sven, Lull CEO
I got into the mattress business because I don't like the mattress business.
As with any innovative idea, there comes a time when lightning strikes and you experience the "aha moment." Mine came when my wife and I were shopping for a new mattress.
We were still sleeping on the first mattress that we had purchased together as a couple many years ago, and my wife wanted a new one. I remembered that shopping trip vividly and wanted to avoid repeating it at all costs, but you know what they say – happy wife, happy life.
Just as I had feared, nothing had changed, and we were both miserable. The stores were bland and unfriendly, the sales people pushy, and the fully-clothed "trial runs" on mattress after mattress was awkward and uncomfortable. The sales and prices were different in every store, so it was impossible to comparison shop, and I later learned that this is actually done by design to confuse the shopper.
Needless to say, we didn't get a new mattress. Instead, I came away with an idea for a new company that would not just build a better mattress, it would totally revolutionize the mattress buying experience. My wife thought I was crazy, but with that "aha moment," Lull was born.
- Sven Klein, CEO
Frequently Asked Questions
How does the stress-free Trial work?

After you place your Lull order, we'll ship it right to your doorstep for free. Try our mattress in your home for 365 nights, and other Lull products in your home for 100 nights. If you don't love them within the trial period, arrange a quick, stress-free return.

For larger items we usually send a courier service to pick the item up depending on the item and its location. For smaller items we'll provide a return shipping label for your local parcel service.

For more info on our return policy, click here.
How does mattress delivery work?

We designed Lull mattresses so that we are able to compress and pack them into a box the size of a mini fridge (21" x 21" x 44") and ship free to your doorstep.
How long before I receive my order?

Lull orders typically ship within 1–4 business days following your order. Once your order has shipped, we will provide you with tracking information.
How long does it take for the mattress to reach its proper size after I take it out of the box?

In order to easily ship your mattress, we compress the mattress and pack it into a box. Once you open the box, your Lull will do most of its expanding in the first 2-5 hours and will fully expand within 24-48 hours. Adjust the cover if it shifted in transit. Any wrinkles will soon disappear.
Is the 365 Night Trial mattress new and mine to keep?

Your Lull mattress will be 100% new and yours to keep. Lull does NOT send customers used mattresses.
How do I get the mattress back in the box for return?

There is no need to get the mattress back in the box. If you are not completely satisfied with your sleeping experience within the first 365 nights, we will arrange for a free pickup and removal of your Lull mattress in its expanded form. Lull makes every effort possible to donate returned trial mattress to charities and organizations in need of beds.