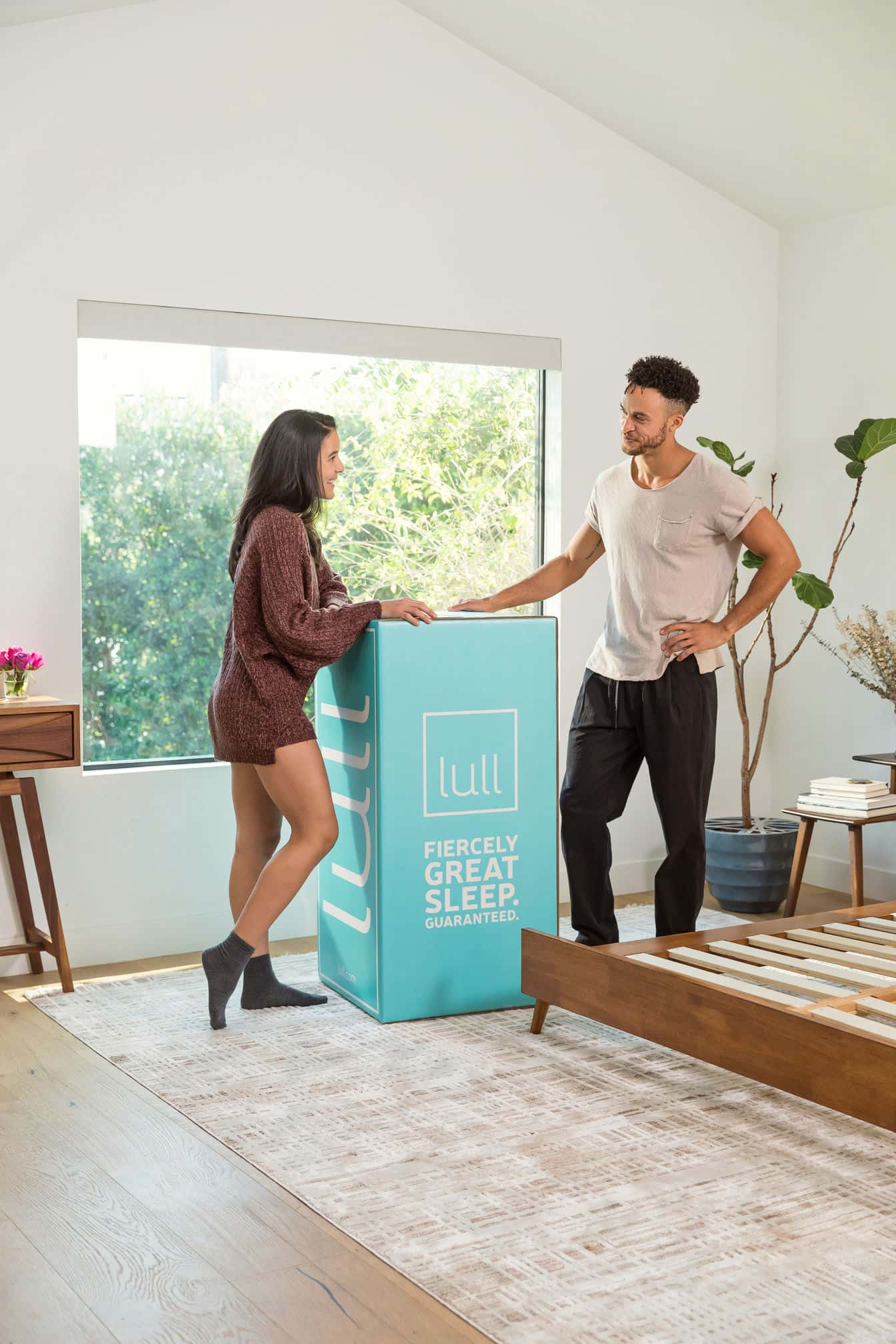 If you're reading this, it must be time for a new mattress.


And you're probably not exactly thrilled with the thought of all of the confusion, frustration, and expense that comes with mattress shopping.
The thought of buying a new mattress might be making you sweat a bit, but think about this: if you're getting the recommended 8 hours of sleep per night, that means you spend a minimum of 1/3 of your life in bed, and that means that your mattress is arguably the most important piece of furniture in your home.
We know that replacing your mattress can be an exhausting undertaking, so we created this guide to help you decide which mattress will best meet your needs. The following points on how to pick the perfect mattress will help you to make an informed choice and rest easy on your new bed.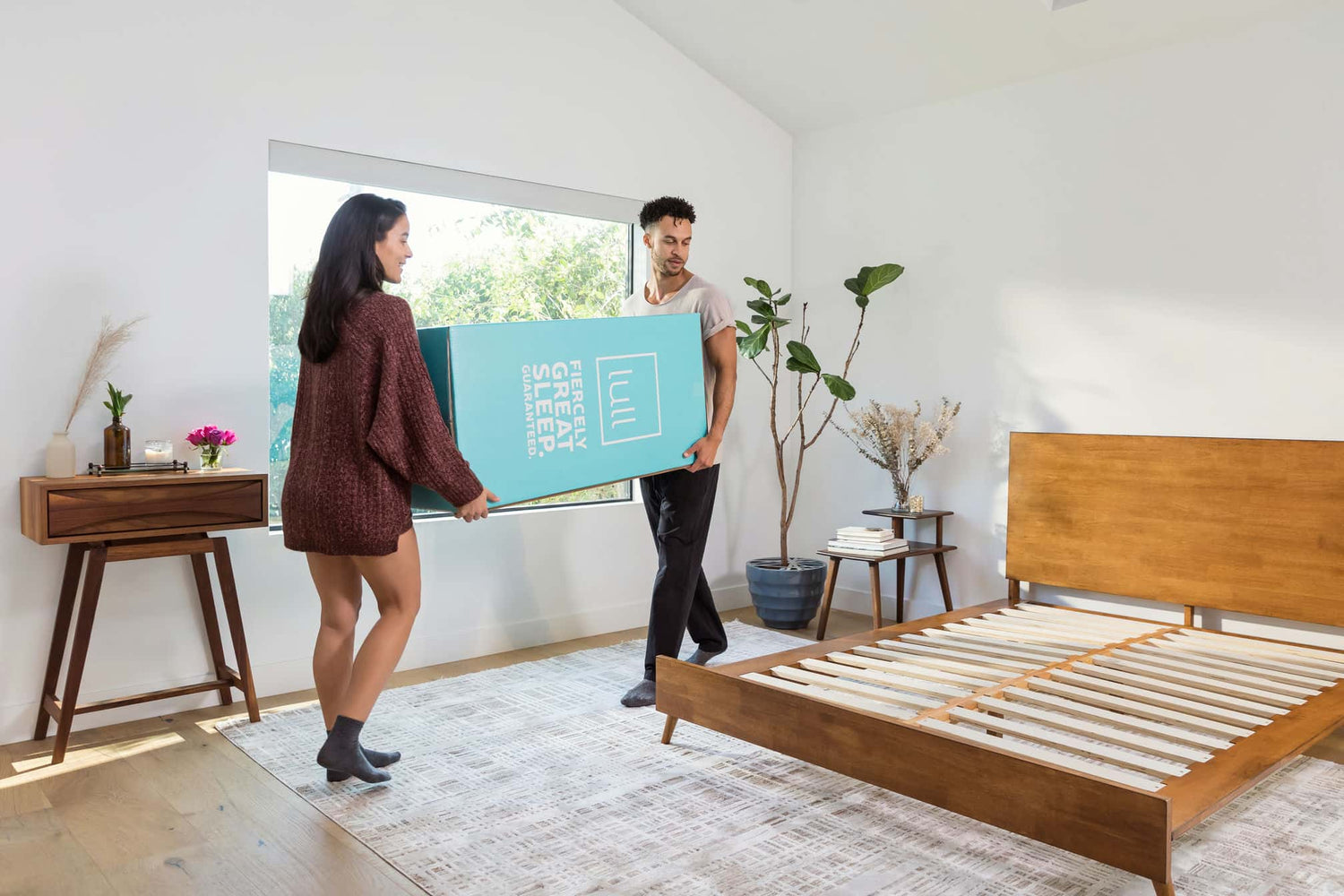 Step 1: Choosing the Right Mattress
With so many mattress options (air, innerspring, hybrid, memory foam, and even water, just to name a handful), it's hard to know where to start. Why not take a look at what other mattress shoppers have to say? This chart shows customer satisfaction ratings from over 20,000 actual customer experiences with various mattress types.
The Bottom Line
Memory foam and latex mattresses have the highest owner satisfaction ratings, followed by water and air-based beds.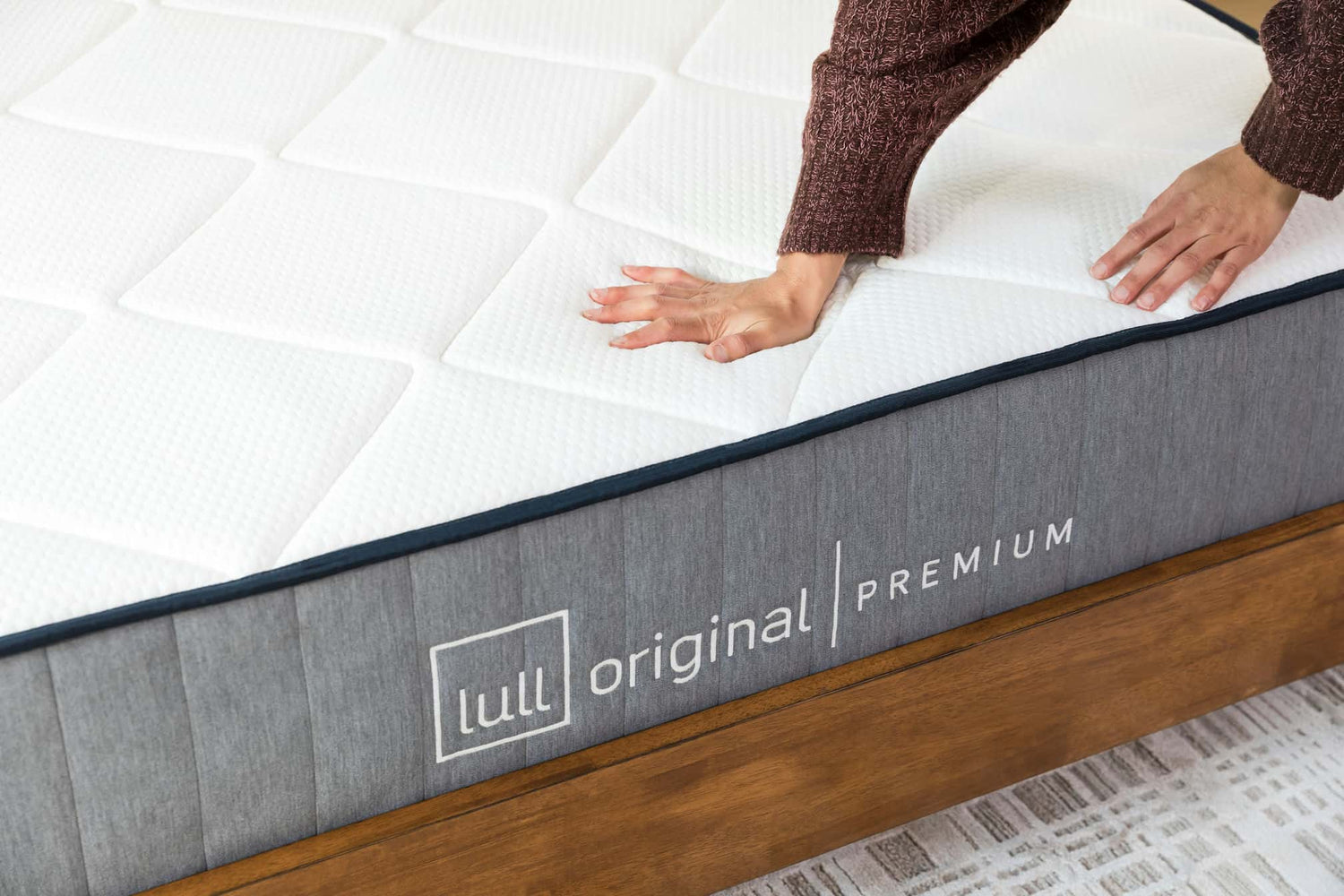 Step 2: Soft or Firm?
Soft:
I am a side sleeper
I don't have regular or recurring back or joint pain
I currently sleep on a soft mattress and like it

Firm:
I am a back or stomach sleeper
I experience regular or recurring back or joint pain
I currently sleep on a firm mattress and like it
Getting that "just right" feel can mean the difference between restless nights and peaceful sleep. Not sure if you need a softer or firmer mattress? Use the scale below to guide you in making the right choice for your sleeping needs.
Back and joint pain are the biggest indicators that your mattress is too soft. If you've slept on softer mattresses for many years but experience back or joint pain then perhaps it is time for you to give a firmer mattress a try. Tests conducted by an independent consumer product lab rate Original Lull Mattress firmness a 6 based on a scale of 1 (very soft) to 10 (extremely firm).
Step 3: Buy Direct vs. Pay Retail
A quality mattress can easily set you back several thousands of dollars. Why so much? When you buy from a traditional retail store, you end up paying for a lot more than just manufacturing costs. You're also paying for the multiple markups and sales commissions that come along with the process of selling traditional retail products.
At just 1/3 of the price that you will pay for your mattress in a retail store, buying direct from Lull can save you up to $2,000. That's smart shopping!
Traditional Retail

VS.

The Original Lull Mattress

$350

Manufacturing

$500

$700

Operations/
Marketing

$500

$100

Fair Profit

$100

$1,550

Markup/
Commission

$0

Retail Total

$2700

*Queen Comparison

Lull Total

$1199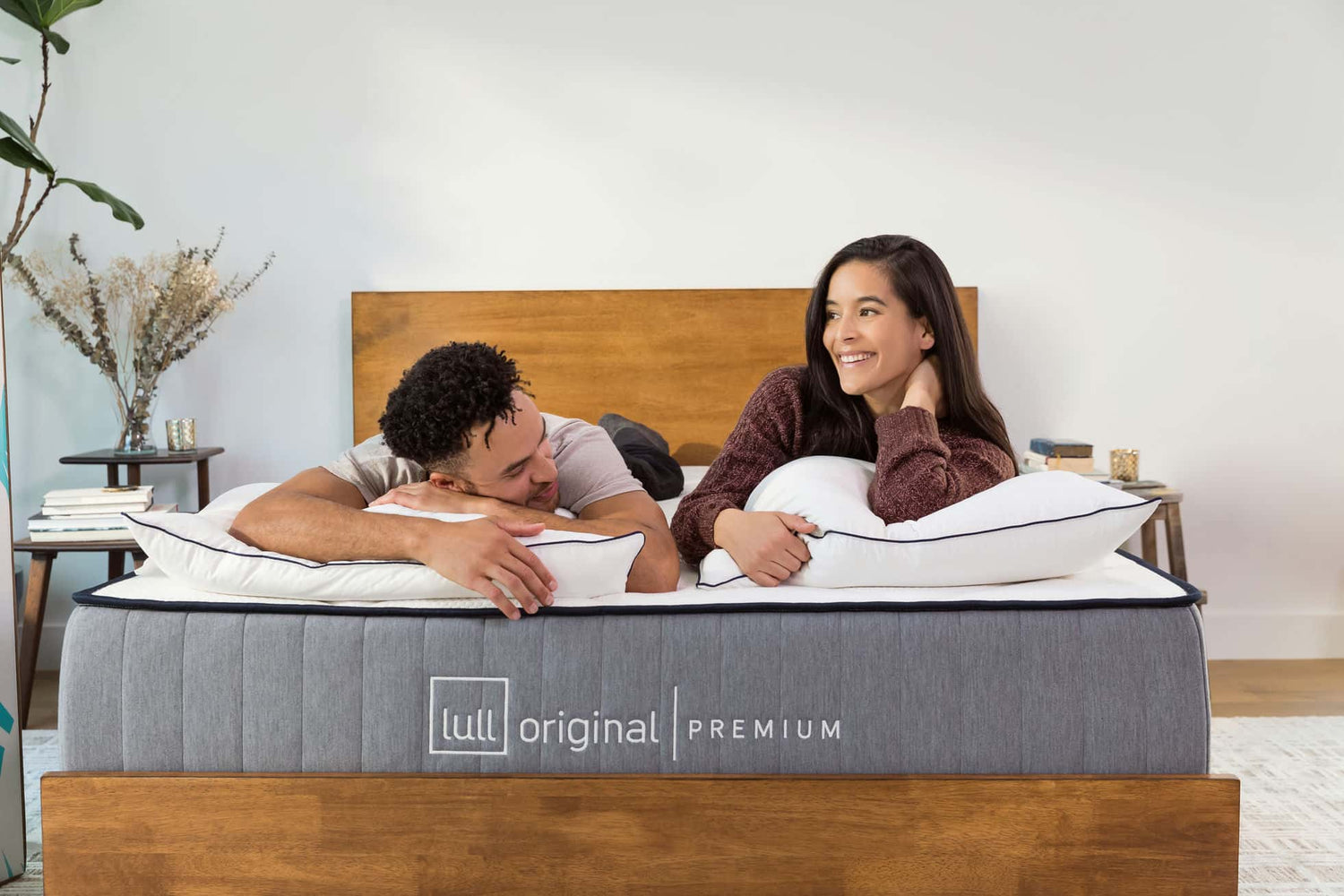 Step 4: Shop Online or Go the Traditional Retail Route?
For years, mattress shopping has meant pretty much the same painful experience – dragging yourself out to big-box furniture stores or your local retail mattress outlet and spending hours of your precious weekend trolling the aisles in pursuit of the perfect mattress.
Thankfully, we have some more options today. Shopping for your mattress online and having it shipped directly to your door is quickly becoming as popular as any other type of online shopping. Here's why…
5 minutes OR 365 Nights?
Nobody wants to make a snap decision when it comes to an expensive purchase, but that's exactly what you have to deal with when it comes to traditional retail mattress shopping. You stretch out on a mattress fully-clothed while a salesperson hovers over you, and then you fork over a few thousand dollars after about 5 minutes of deliberation. What could go wrong, right?


What if you could take the mattress home with you and give it a real trial run before choosing to sleep on it for the next decade or so? Lull's Stress-Free 365 Night Trial invites you to literally "sleep on it" for 365 nights to make sure that you've chosen the right mattress for you.
Borrow a Truck OR Free Delivery?
Buying a mattress via the traditional retail route also means paying extra fees for home delivery. Or borrowing your buddy's truck (and muscles) to help you lug your new mattress home.


Buying direct from Lull means free shipping, right to your front door. Lull uses innovative technology that compresses and rolls your mattress into a box the size of a mini-fridge for easy delivery and setup. Un-wrapping your mattress takes minutes and you can sleep on it that night. Easy as that.
Re-Stocking Fees OR Easy Returns?
What if your new mattress just isn't doing it for you? Can you return it, and how big of a hassle will it be? Make sure you check the fine print on your receipt! Traditional retail stores typically charge a re-stocking fee for returned items, and may even charge you to pick it up and take it back.


Lull has a 95% customer satisfaction rating, but if you happen to be one of the 5% that doesn't love Lull, arrange a stress-free return during the 365 night trial period and we'll come pick up your mattress, for FREE!
Shop the Lull Mattresses
Shop Now
Chat with a Sleep Expert
Contact Us